Comfort & Care Suite
$94
"With the new day comes new strength and new thoughts."
—Eleanor Roosevelt
Designed to be a nurturing, healing gesture for those deserving of some special consideration and care, this array of artisanal finds like tea and honey, and that will help to make dear friends and family feel thought of and nourished.
*Bulk discounts apply - email us at customercare@simoneleblanc.com
Product Details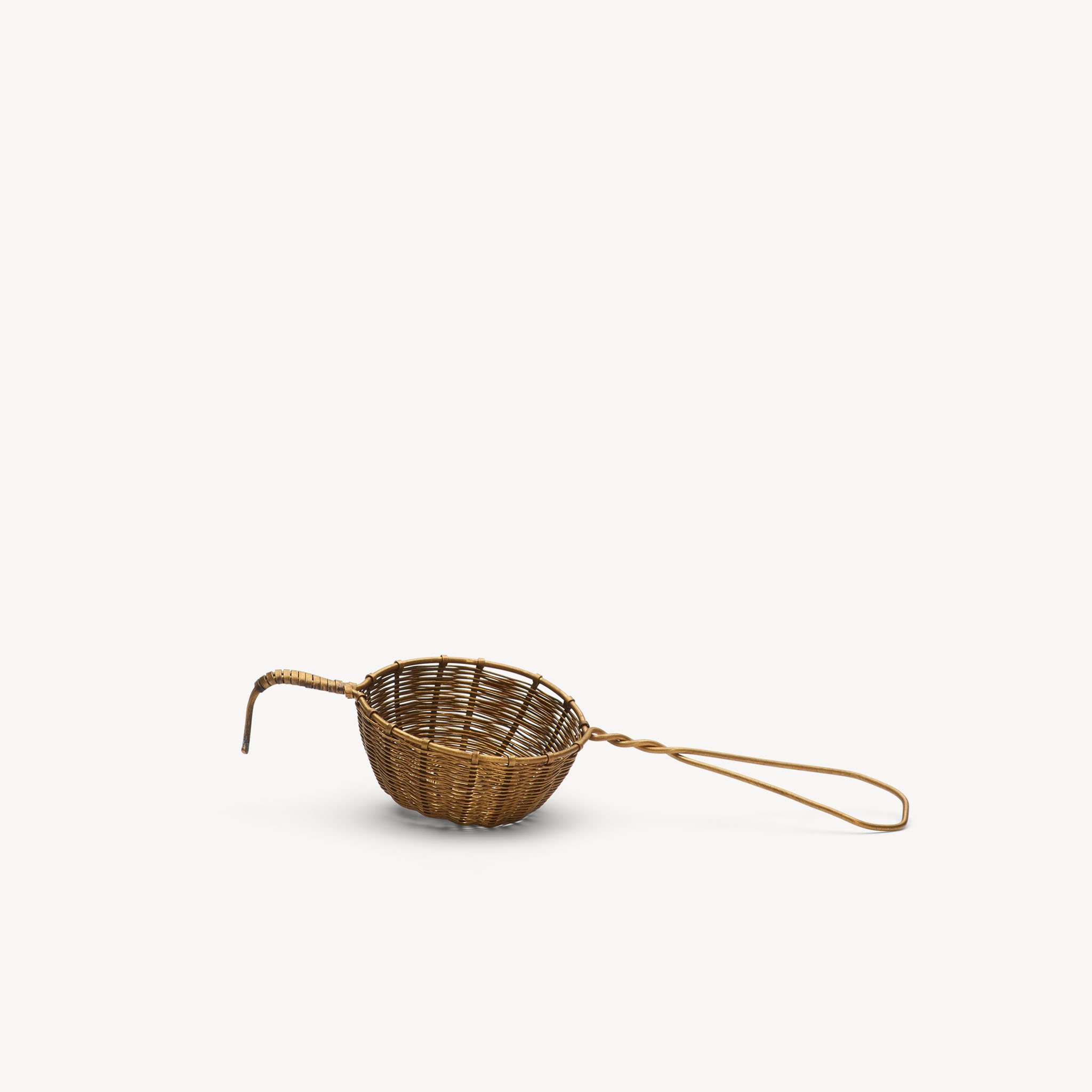 Brass Petite Basket Tea Strainer. Our handwoven tea strainer is delicately crafted for the perfect slow brewed cup every time.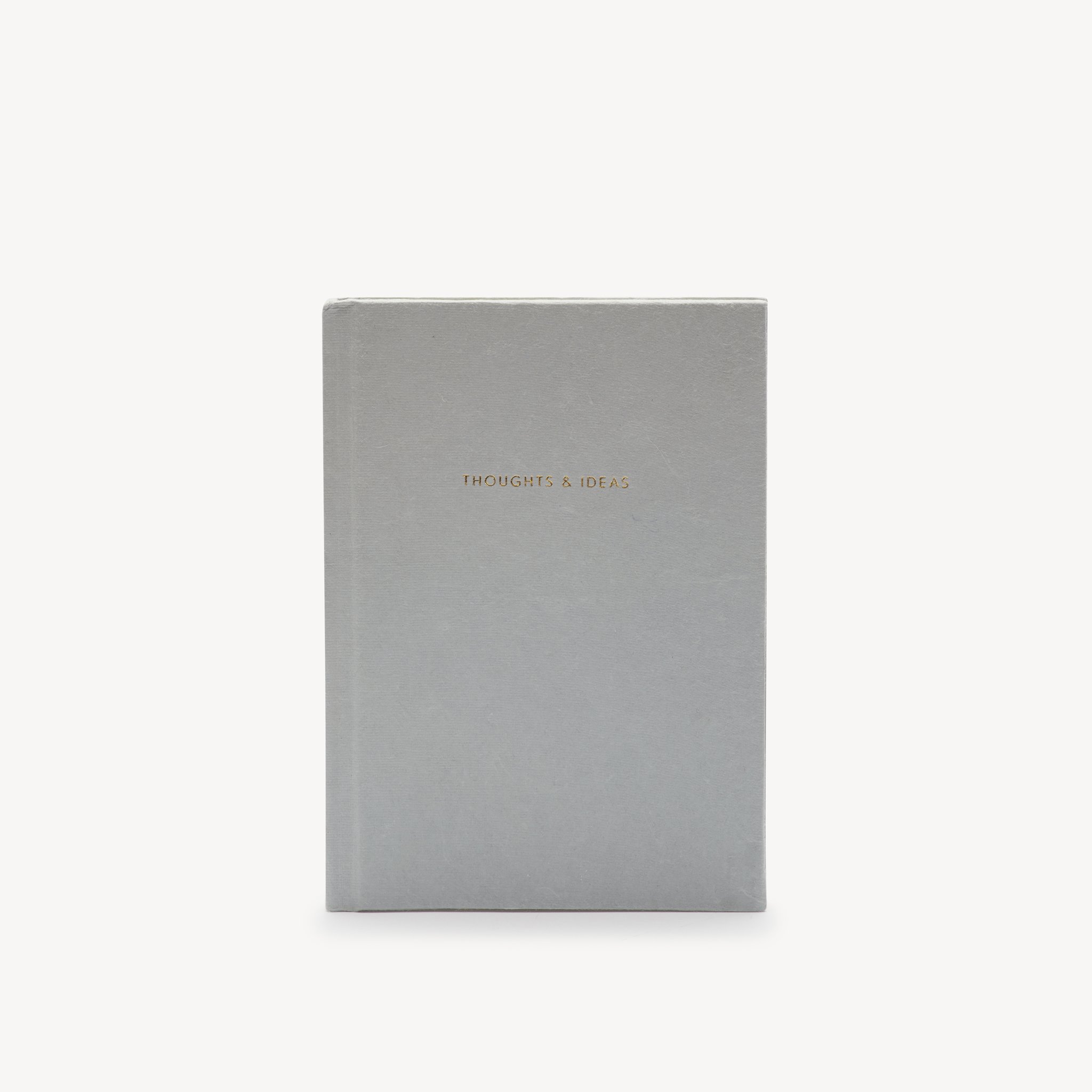 Our ''Thoughts & Ideas" Journal. Our perfect bound keepsake diary is ideal for capturing your Thoughts & Ideas - be they exploratory or flashes of brilliance.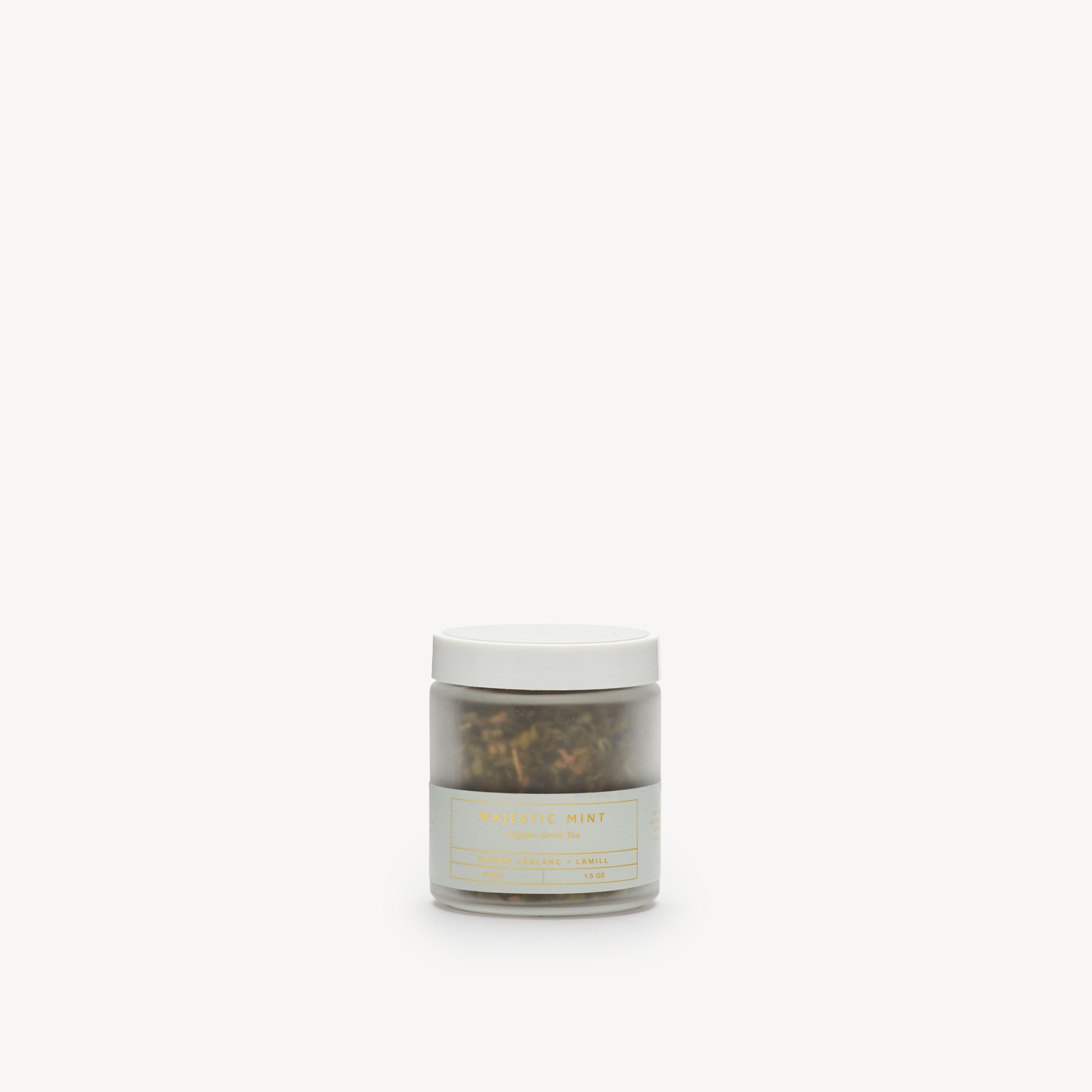 Majestic Mint Tea. This refreshing, amber-colored blend is organic and lightly - caffeinated to bring on an inspired mood. Made in collaboration with an atelier in California, our new 1.5 oz. vessel holds loose leaf tea that can brew up to 12 cups.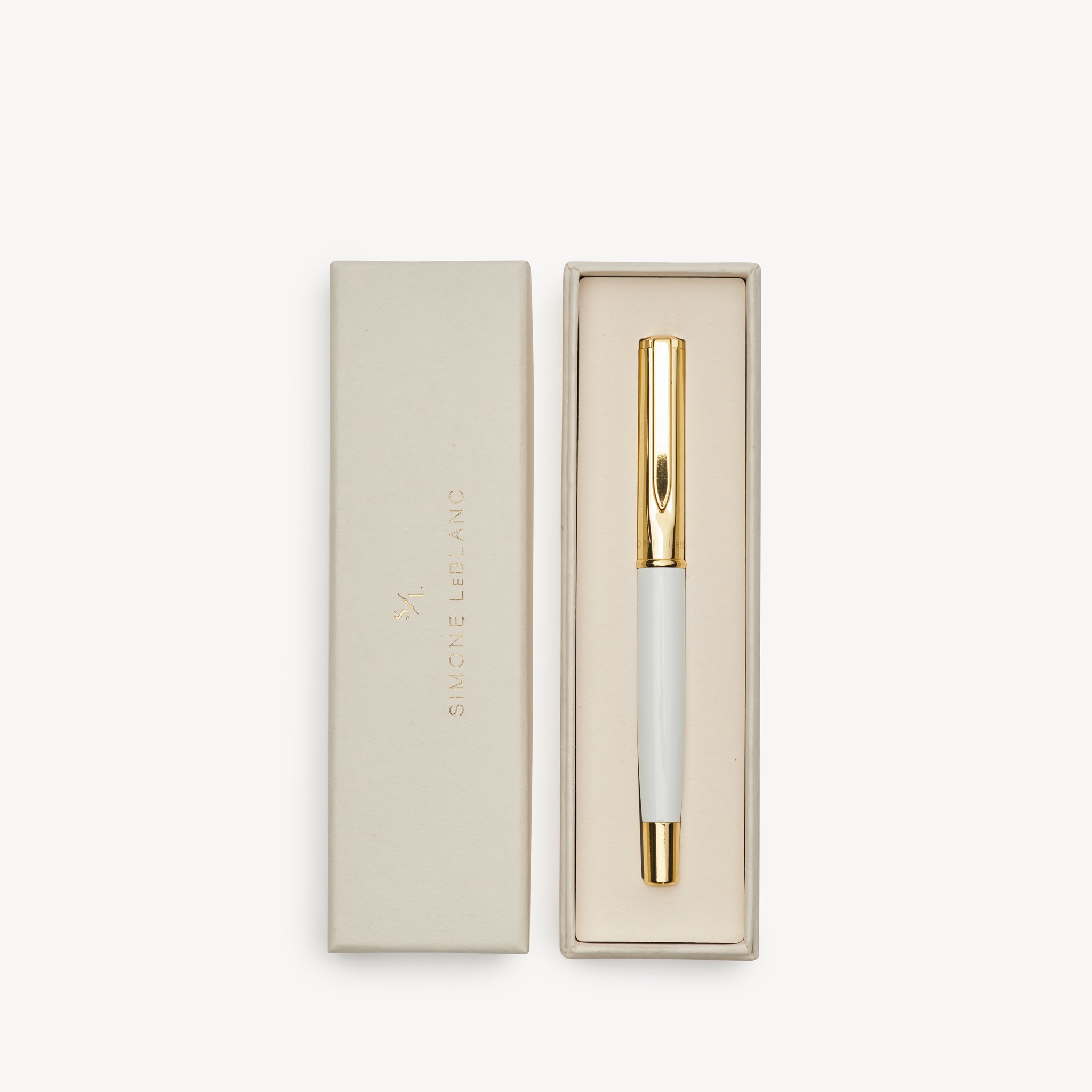 Signature Brass & White Enamel Pen. Our Signature Pen is an heirloom quality favorite, made to inspire letter writing, thank you notes, and a return to the tradition of longhand. Easily refillable to stand the test of time. Each pen rests in our hand-wrapped cotton paper keepsake box.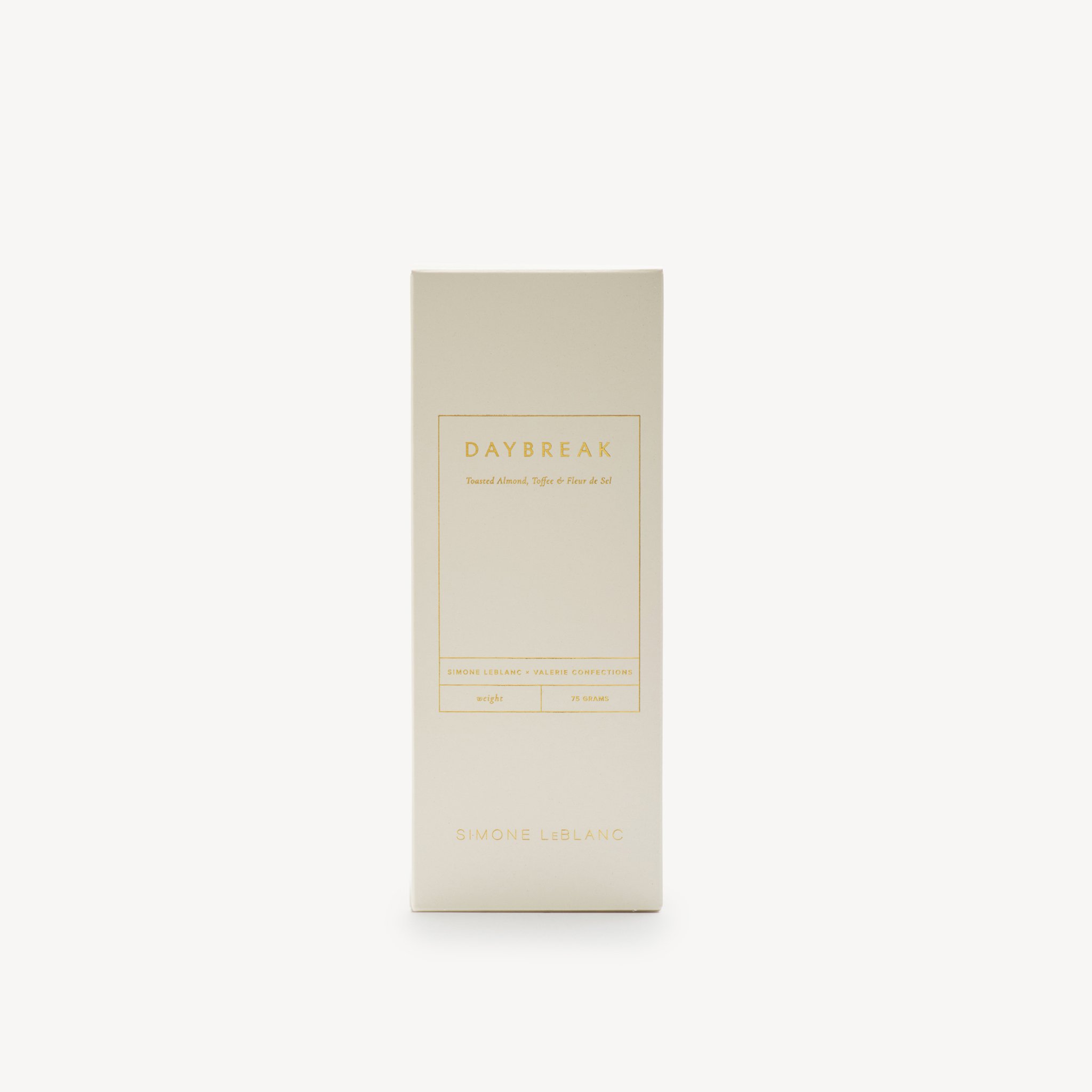 Daybreak Chocolate Bar by Simone LeBlanc x Valerie Confections. When night turns to day. Our dark chocolate bar created in collaboration with Valerie Confections studded with bits of her signature almond toffee, toasted almonds and fleur de sel. Packaged to match the exceptional quality of product, using minimal design to highlight the integrity of the ingredients.